Latest News
See the latest news from Screenwest and the Western Australian Screen Industry, including new initiatives from Screenwest, projects filming in Western Australia and achievements by WA creatives.
Photo credit

Ashleigh Nicolau © Matchbox Productions
Friday, 3 December 2021
'Black Cockatoo Crisis' social impact documentary by Jane Hammond receives Brian Beaton Award 2021
Western Australian filmmaker, journalist and life-long environmental activist, Jane Hammond, is the successful recipient of the 2021 Brian Beaton Award.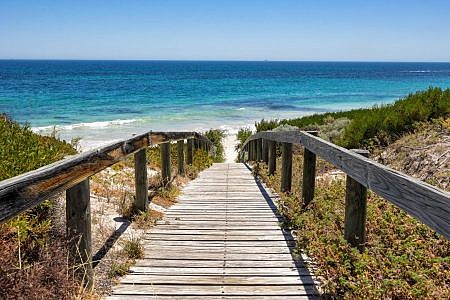 Monday, 29 November 2021
Screenwest holiday office closure and payment schedule
The Screenwest office will close from 5:00pm AWST on Friday, 24 December 2021 and reopen at 9:00am AWST on Tuesday, 4 January 2022.
Wednesday, 24 November 2021
'Jaimen Hudson: From Sky to Sea' set to premiere on ABC Wednesday, 24 November
Sea Dog TV International's documentary feature follows Esperance-based Jaimen Hudson's quest to enter the ocean again for the first time in 12 years and swim with some of the world's largest ocean marine life despite being a quadriplegic.
Friday, 5 November 2021
Editing Attachment on 'Our Law' Documentary Series
A Professional Attachment opportunity is available through the Screenwest Crew Attachment Program on observational documentary series 'Our Law'. Applications close Monday, 15 November at 5:00pm AWST.
Wednesday, 3 November 2021
WA productions scoop major award nominations
Feature films The Furnace and RAMS, and animated series 100% Wolf: Legend of the Moonstone are among the Western Australian productions nominated for several 2021 industry awards.
Wednesday, 3 November 2021
'Invisible Boys' selected as successful recipient of Stan and Screenwest Development Initiative
The series, based on the award-winning novel by Holden Sheppard, has received $20,000 in development funding.
Wednesday, 3 November 2021
'Girl Like You' set to premiere on ABC this Sunday 7 November
A debut feature documentary that follows the extraordinary love story of a couple faced with the question 'Could your love transcend gender?'
Wednesday, 3 November 2021
*SOLD OUT* WA Screen Industry End of Year Celebration 2021
Screenwest invites you to come along and celebrate the last 12 months of the Western Australian screen industry and be the first to hear exciting announcements including the recipient of the 2021 Brian Beaton Award.
Wednesday, 3 November 2021
Callout for WA Filming Locations
Whether it's architecture and landscapes that can double for cities around the world or somewhere unique that has never been seen on screen before – we want to see them.
Wednesday, 3 November 2021
Production wraps on 'Filming Our Futures'
The disability-led short documentary series will explore the way sports and physical activities can drive inclusion and community cohesion.
Wednesday, 3 November 2021
Virtual Reality Animated Series 'Lustration VR' greenlit for production
The groundbreaking VR series is being produced by a talented creative team including rising WA producer, Taryne Laffar of PiNK PEPPER.
Wednesday, 3 November 2021
WA dynamic duo Ben Young and Michael McDermott kick off filming in Atlanta
The WA filmmaking team speak to us direct from the set of their new US thriller, 'Where All Light Tends to Go'.
Get the latest
What's happening in Western Australia?
Find out the latest news about Screenwest supported projects, achievements by WA creatives, what's filming in Western Australia, upcoming events, and opportunities for you to watch and support WA projects!
Image credit: Cast and crew of Blueback on location in Bremer Bay, Western Australia © David Dare Parker